The Research Institute for Peace and Security (RIPS) is Japan's first nonprofit, private think tank. It was established in October 1978 and has a research history of more than more than 45 years.

 RIPS' mission is to analyze these problems and provide policy recommendations to help understand and challenge these complex security issues in the Asia Pacific region and beyond. Even though RPS' research areas pertain primarily to security issues in the Asia Pacific region, they also include broader security topics such as maritime and outer-space security, postconflict peacekeeping, disarmament, arms control, nuclear nonproliferation, cyberspace security, and the defense industry.

 RIPS has a committee of twenty-five researchers in a wide range of fields who also hold positions in colleges and universities and help organize research projects and conferences. This provides an important link between RPS and the academic community.

 RIPS' research is centered on current security issues, and the results of that research are published in Policy Perspectives, in other outside publications, and on the RIPS home page. RIPS also engages in research commissioned by such offices as the Ministry of Foreign Affairs and the Ministry of Defense.

1. Seminars
Monthly Seminars
 RIPS holds monthly seminars for students, scholars, and government and defense sector officials, with guest speakers on Asia Pacific security issues.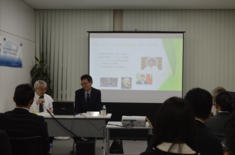 RIPS Spring and Autumn Seminars
 RIPS also holds spring and autumn seminars for a larger audience, with expert speakers and panelists on current international and security issues.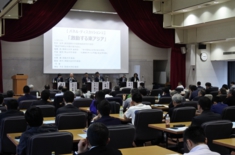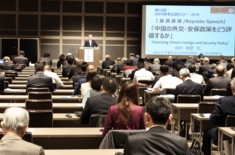 2. Security Studies Fellowship Program
 RIPS hosts a two-year fellowship program, with grant of the Japan Foundation Center for Global Partnership, which supports young scholars and researchers studying international security.
 For thirty years, RIPS has supported young scholars, helping produce more than one hundred renowned senior scholars in leading universities and research institutes in Japan and elsewhere.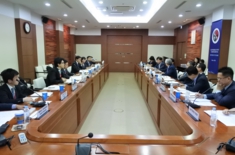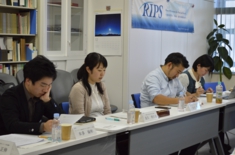 3. Printed and Online Publications
1. Annual Report, Asian Security
2. Occasional research papers
3. Policy recommendations
4. Policy Perspectives
5. RIPS' Eye: op-ed web articles

4. International Activities
1. Public Seminars and Lectures
 RIPS occasionally holds public seminars and lectures for international audiences

2. Conferences and Symposia
 RIPS organizes international conferences and symposia covering such topics as the Japan-U.S. alliance, maritime security, Japan-U.S.-Vietnam cooperation, and Japan-South Korea relations.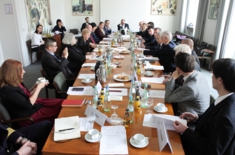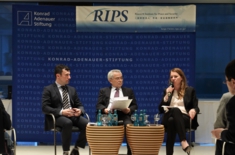 3. International Exchanges
RIPS exchanges visits of students, scholars, and practitioners in international security from various countries. RIPS also holds an annual dialogue with the Center for Japanese Studies, Korea National Diplomatic Academy, Seoul.

RIPS is grateful for the generous support of individuals, businesses, and private foundations, both in Japan and abroad. RIPS welcomes all donations and other forms of financial assistance to help maintain its office management and research projects. For information, please contact RIPS at
Rips-info@rips.or.jp

Masashi Nishihara, President: Profile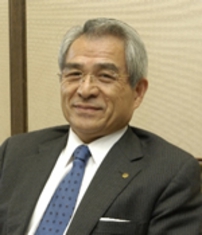 Dr. Masashi Nishihara has been President of the Research Institute for Peace and Security since 2006. Until March 2006 he served as President of the National Defense Academy, Yokosuka, for six years. In 1977-99 he was Professor of International Relations at the Academy. In 1993-95 Nishihara was Director of the First Department of the National Institute for Defense Studies. He received M.A. and Ph.D. in political science from the University of Michigan. He was a Visiting Fellow at the Australian National University, Canberra, in 1979 and at the Rockefeller Foundation, New York, in 1981-82.
 He specializes in international and Asian security. He is the author of many works on Japanese foreign and security policy issues, including Nichibei Doomei saikoo (The Japan-U.S. Alliance reconsidered) (co-editor, 2010), and Wakaru Heiwa Anzenhosho hosei (The Peace & Security Legislation comprehensible) (Asagumo, 2015). In the spring of 2015 he served on Prime Minister Shinzo Abe's committee advising on his statement commemorating on the 70th anniversary of the end of World War II.